If you think about it, with today's technology there's really no reason to wear glasses, so why do we? While some say they wear specs because of fashion, we at 4SEE like to think that there's more to it than that. Unlike any other accessory, glasses give us the power to transform and present another side of ourselves. This issue takes a closer look at the brands that draw inspiration from various sources — be it nature, the urban landscape, or individual artistic expression — and inspire us to be our own version of virtually anything: from artist to architect, rock star to rebel.
ETNIA BARCELONA is a brand known for taking its inspiration from cultural and artistic movements. It was just a matter of time until they would tackle the legend known as Jean-Michel Basquiat. Basquiat, born in 1960, revolutionized the New York art world in the eighties and moved on to captivate the world with powerful, expressive works that addressed racism, politics and social hypocrisy. Where Basquiat masterfully conveyed the language and symbolism of the streets, Etnia Barcelona follows his lead by paying homage.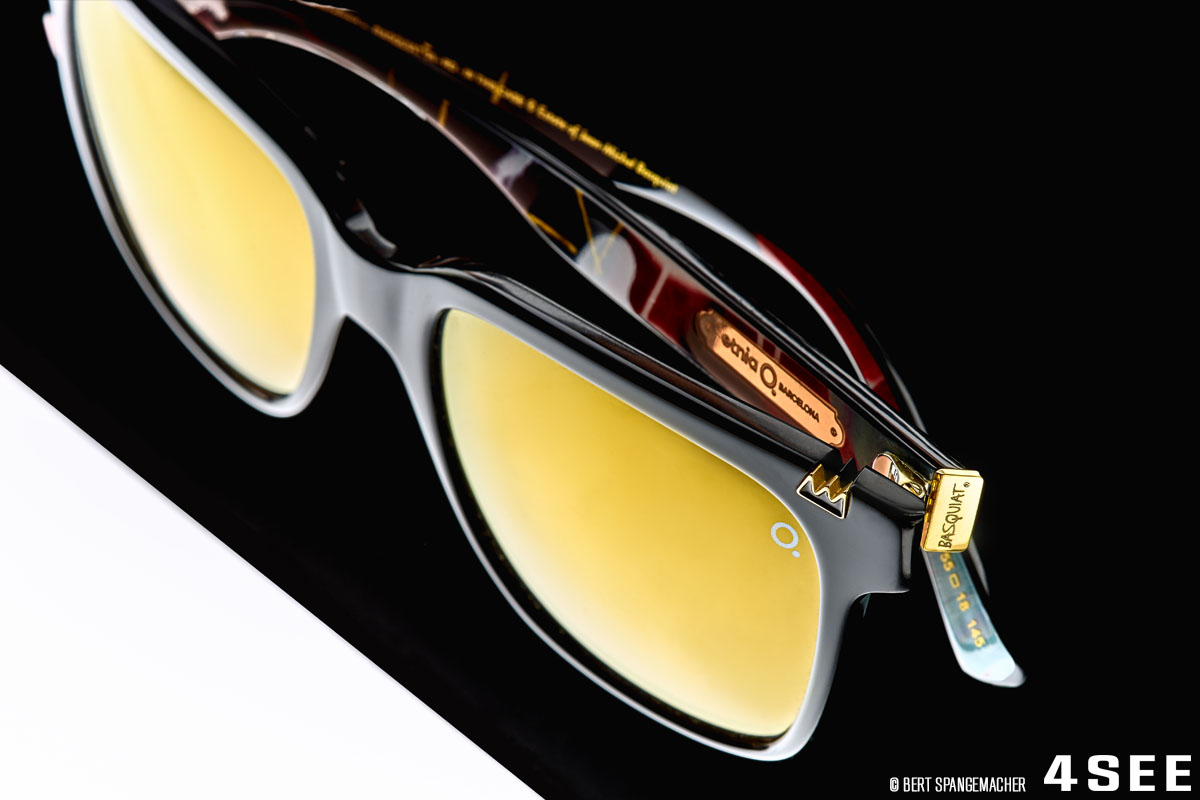 The J.M. Basquiat x Etnia Barcelona collection, replete with references to jazz, rap, punk, pop culture and comics takes on the world of graffiti and street art with four new models. The frames feature Basquiat's signature and iconic crown, brave color combinations and elements of the artworks themselves displayed on the inside of the temples and outer temple tips.
Three of his groundbreaking artworks (Fallen Angel, Glenn, and In This Case) are featured across four different styles of frames so there are plenty of options to pick and choose from in Etnia's Basquiat collection. Here we see Glenn (BASQUIAT 03 YW-Glenn) lending a rich color palette of yellow and amber hues to the confident frames by Etnia, and Fallen Angel's (BASQUIAT 01 BL-Fallen Angel) iconic artwork juxtaposed with the elegant gold details designed by Etnia for the temples and hinges. To top it all off, every pair of frames from the collection comes in a box set that beautifully tells the story of legendary art pioneer Jean-Michel Basquiat
Source: http://4seemagazin.com/?p=2120