Light-as-a-feather, stunning rimless and semi-rimless eyewear puts the onus on the lens side of the equation. Etched, beveled, and tattooed lenses up the cool factor of the minimalist form.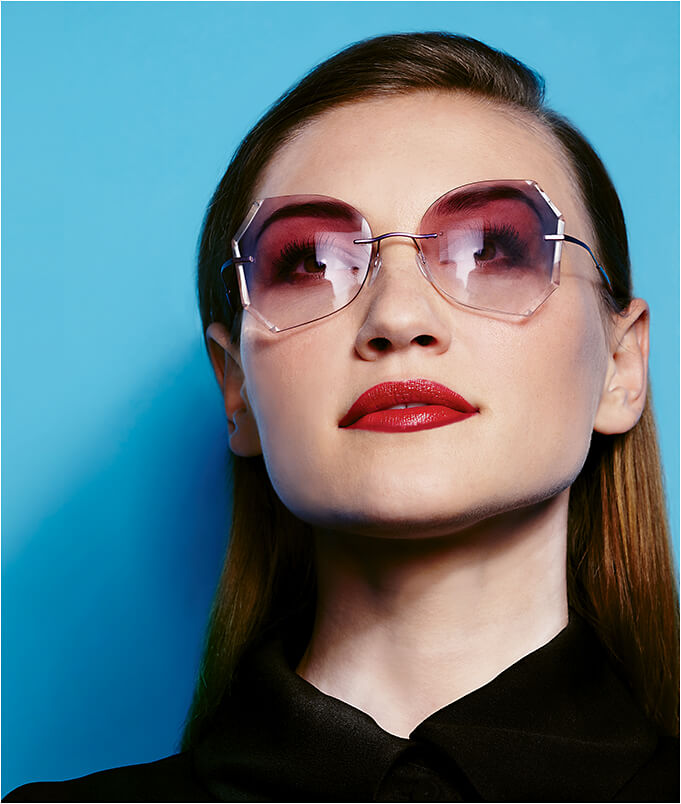 A CUTTING EDGE
Titan Minimal Art – The Icon from Silhouette with custom lens tint and faceting by Luxe Laboratory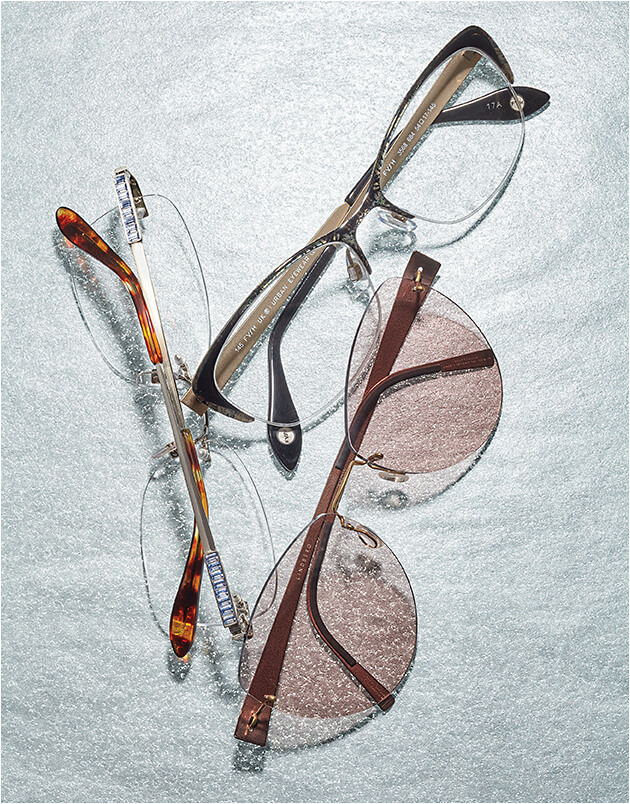 ON YOUR MARK
Vera Wang Luxe model Rhea in gold from Kenmark—oval cat-eye rimless with Swarovski crystals inset on temples. FYSH UK 3568 in color 684 from WestGroupe—metal cat-eye semi-rimless with urban-inspired print. LINDBERG Spirit Titanium model 2265—rimless sunglass with bold, flat copper-colored temples and gripping temple ends.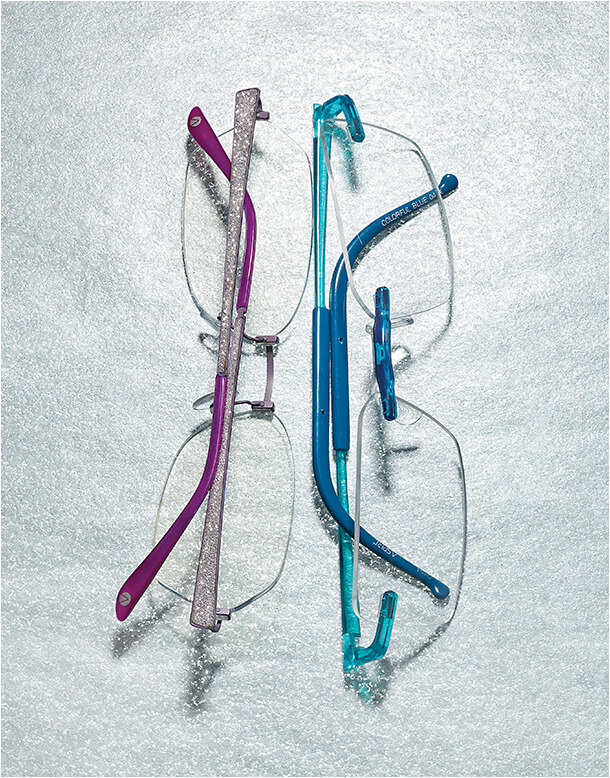 GLITTER FORMATION
HOYA's Distortion-Free Optics lens system, featuring the award-winning Avantek Mounting System—a patented frame-and-edged-lens technology with no drill holes into the lens—is married with a glitter-encrusted frame design plus HOYA's Recharge lenses with blue light protection. ASPIRE Eyewear customized rimless style from ClearVision Optical with zyl accents and a flexible form.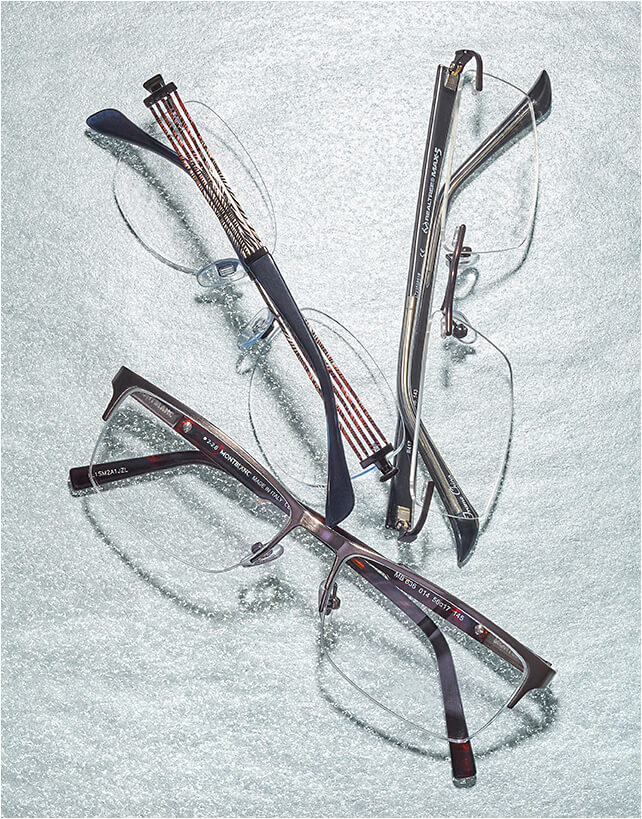 BOLD MOVES
Montblanc MB636 in color 014 from Marcolin—sophisticated rectangle semi-rimless with Havana zyl temples inset with Montblanc logo star crest. Line Art XL2081 in black from Charmant—modified oval rimless with flexible Excellence Titan patented temples in metal strands with print pattern. Realtree MAX-5 R417 in gunmetal from Nouveau Eyewear—rectangle rimless in metal with Realtree camo-printed zyl overlay on temples.
Source: http://www.eyecarebusiness.com/issues/2017/february-2017/in-the-cut?eid=324766762&bid=1662329