The new C3 Lunor combines acetate with bronze in a new way
Symbiotic relationships are always a successful interaction of elements; supposed opposites meet and something beautiful and new is born. That can be a mix of musical styles, an exciting combination of art and fashion – or the result of a stylish design idea that brings together two materials perfectly. With its new collection C3, Lunor performs an apparent fusion of acetate and bronze in a masterly fashion.
Extravagant. Bold. Made in Germany.
The C3 collection was made for extroverted wearers that appreciate perfected design. The models of the C3 collection combine high-quality acetate with fine temples made of bronze. The filigree worked temples are plated with a galvanized and satinized coating that softly reflects the light. By blending into the bridge, a perfect frame is created. From here, a fine pattern of embossed diamonds and rectangles moves on the metal surface of the temples to their ends to lead to an acetate coating once again. So as to create a new mix of styles and matching materials.
The C3 collection consists of six different models in Square and Anatomic shapes. Colour and metal combinations made of Gold Satinized with Dark Havana Matt, Rose Gold Satinized with Light Havana Matt and Silver Satinized with Black Havana Matt round off the design.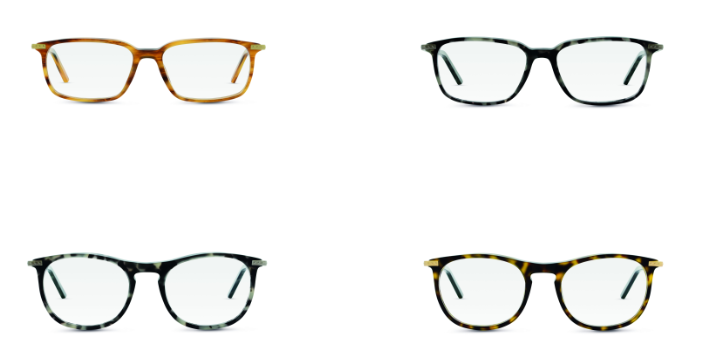 Source: https://spectr-magazine.com/2019/02/13/lunor-die-acetat-bronze-symbiose/