Smoke x Mirrors is proud to announce its first stand-alone capsule collection, Soda Pop. The spring/summer collection features vibrant, colorful mixed material frames with symmetrical line-work and geometric forms, utilizing dual layered acetates and stainless steel rimlocks.
"The collection symbolizes our dreamy values", says David Shabtai, designer of Smoke x Mirrors. "I was inspired by the energy and flamboyance of disco era styling in the 50's where futuristic themes and kitsch reigned in consumer products".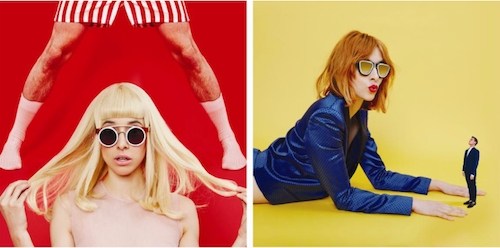 Staying true to the DNA of the capsule collection, the Soda Pop campaign has a whimsical twist. Photographed by Ben Rayner and styled by Danielle Nachmani, the campaign is a continuation of the Smoke x Mirrors street series.
Tracy Antinopolous, director and musician, is featured in the campaign styled as four different characters alongside a miniaturized Miles Garber, menswear model. Each image presents Antinopolous as a character born out of the Soda Pop frames themselves. The campaign serves as a modern take on the glory of 80's disco days, where personal style was an opportunity for celebratory expression.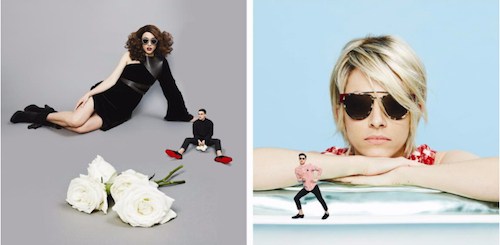 The campaign debuts online and throughout New York City on April 13. Following a successful European debut at Mido in Milan last month, Soda Pop makes it's US debut at Vision Expo in New York City on April 15-17.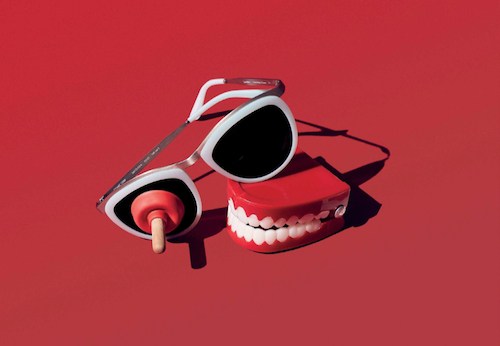 Source: http://www.luxuryeyewearforum.com/2016/04/07/smoke-x-mirrors-soda-pop-capsule-collection/